Christmas is a magical time of year and if you're dreaming of spending it in a picture-postcard perfect town that seems to have stepped out of the pages of a children's storybook, these destinations offer the chance for one of the most unforgettable holidays of a lifetime.
1. SANTA CLAUS VILLAGE, FINLAND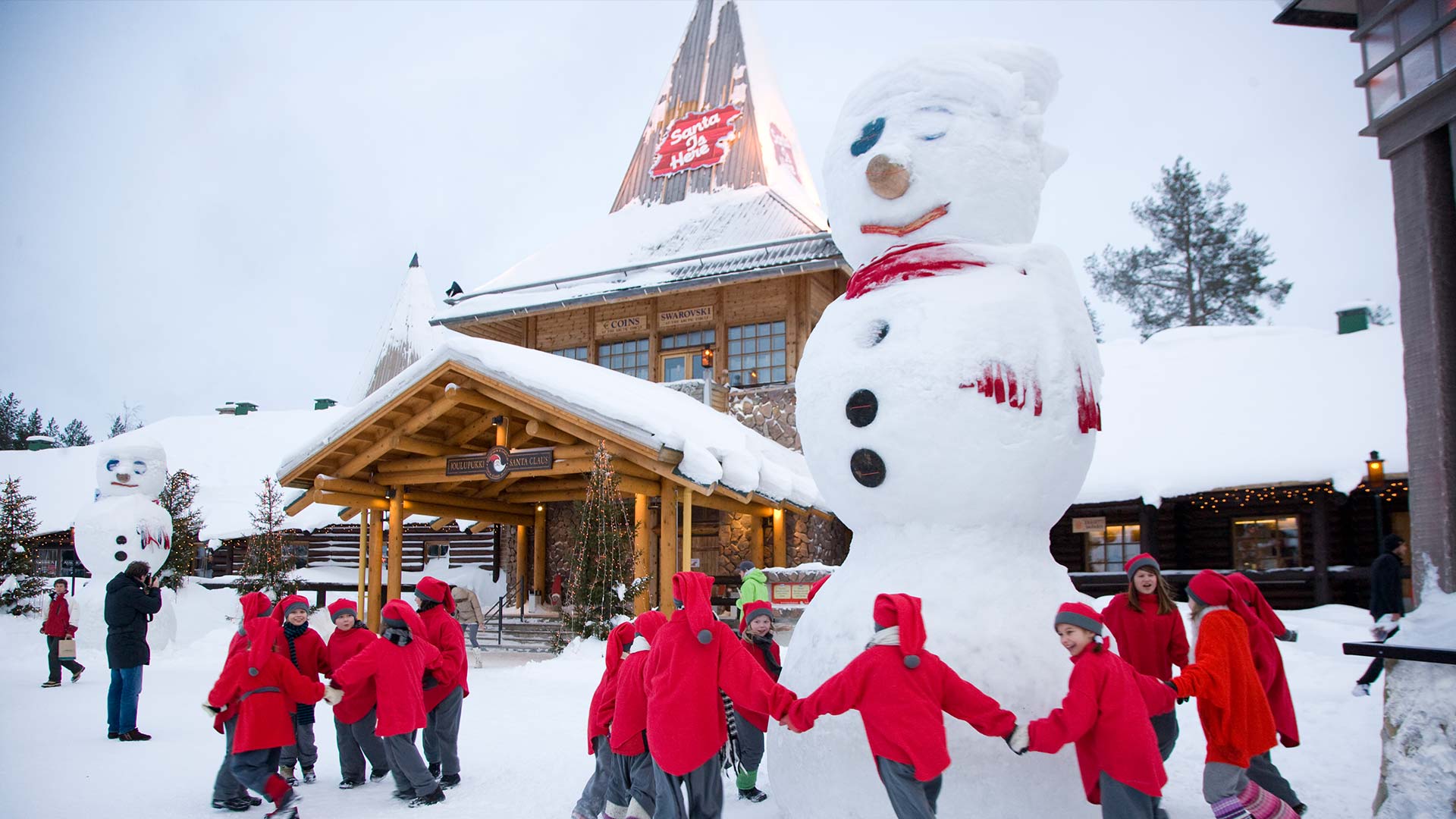 Best christmas vacations for families, best christmas vacations , christmas holiday destinations
When too much Santa is never enough, rug up and head north to Finland's Arctic Circle. The jolly man in the red suit is this neighborhood's most famous resident, and round these parts they milk him for all he's worth. Still, the deep wintertime snow and reindeer-dotted forests go a long way toward off setting the touristy atmosphere, though there's an amusement park called Santa Park not far from the village. You'll need deep pockets, but you'd have to be pretty Grinch-like to leave without a smile
2. DUBLIN, IRELAND
With a cracking sense of humor, the staunchly Catholic Irish have a few novel ways to honor Christmas. The most eyebrow-raising is a morning swim on the 25th at the Forty-Foot sea-water pool. In the lead-up to the big day there's life aplenty on Dublin's streets and the craic flows. There's the 12 Days of Christmas Market at the Docklands, cheesy pantos, Christmas lights, ice skating, and markets and seasonal cheer in Temple Bar. Don't miss carols at St Patrick's Cathedral.
3. NUREMBERG, GERMANY
where to go for christmas
If present buying makes you think of heaving department stores, maybe you should experience the magical Christkindlesmarkt (Christmas Market), in Nuremberg's Hauptmarkt. Here, 180 stalls proffer toys, trinkets, candles, gingerbread and sweets to shoppers warmed by sizzling bratwurst and mulled wine. Visit after dark, when the colored lights create a fairy-tale spectacle. Christmas shopping never looked this enchanting.
4. NEW YORK CITY, USA
Surely you know what Christmas in the Big Apple looks like, thanks to countless movies: Christmas lights, cheesy muzak, preferably a light dusting of snow. The world's tallest Christmas tree is lit at the Rockefeller Center in early December. Ice skating below it is a must for wintertime visitors, as is checking out the window displays in New York's largest department stores. Finish with a New York Ballet performance of "The Nutcracker" for a Christmas straight out of central casting.