If You Love  horror movies then you must watch this movies
10 .The Devil's Candy                                                                                                           
 best-horror-films-2017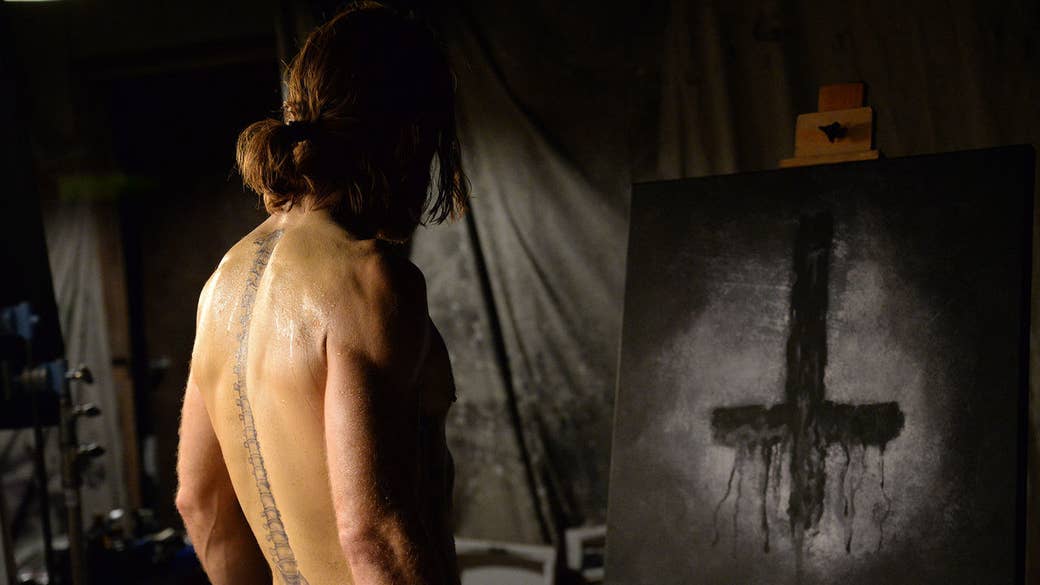 Director: Sean Byrne
Writer: Sean Byrne
With his debut feature The Loved Ones, Sean Byrne established himself as an exciting new voice in horror, unafraid to balance thrills with the darkest of dark humor. The Devil's Candy is slightly more sincere than its predecessor, but its familiar evocation of heavy-metal devil worship is delivered with a wink. The Hellman family — husband Jesse (Ethan Embry), wife Astrid (Shiri Appleby), and daughter Zooey (Kiara Glasco) — move into a new home that just happens to be where troubled Ray Smilie (Pruitt Taylor Vince) brutally murdered his mother. And Ray hasn't gone far: Hiding out at a motel nearby, he's still serving the Devil, and he has his eye on Zooey. While there aren't many twists and turns to the plot, Byrne's distinctive style and his actors' strong performances elevate the story. That a film about a Devil-worshipping killer still feels this fresh makes The Devil's Candy all the more impressive
9 . Cult of Chucky
 best-horror-films-2017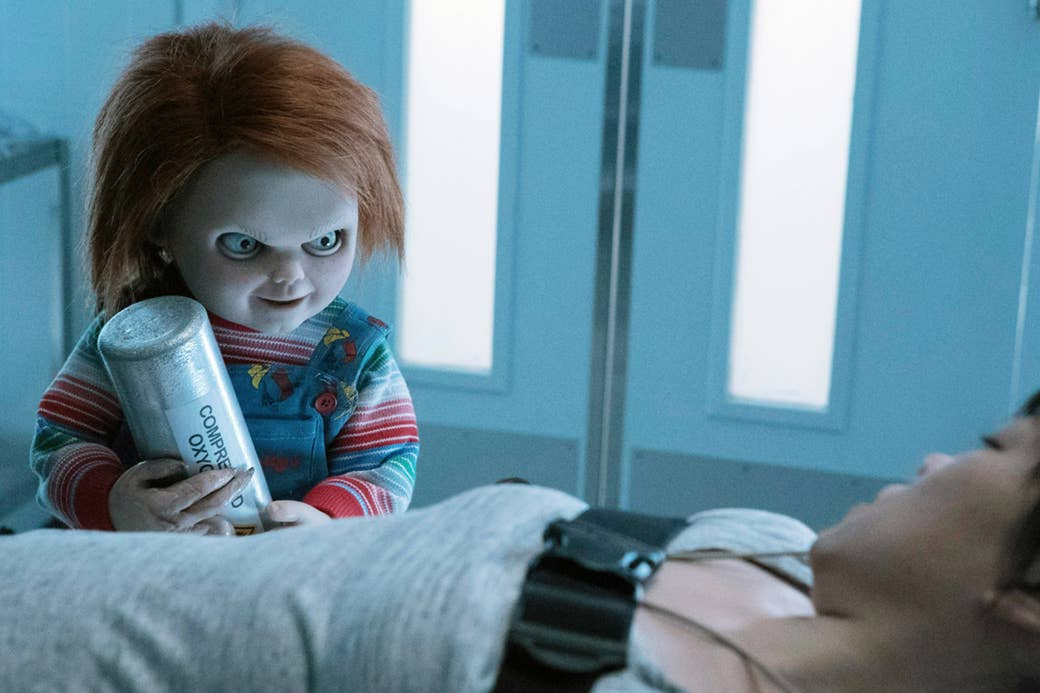 Director: Don Mancini
Writer: Don Mancini
Picking up four years after 2013's Curse of Chucky, Cult of Chucky sees Nica (Fiona Dourif) now confined to a mental institution where she struggles to convince her doctors and fellow patients that it really was an evil doll who murdered her entire family. It's tough to say with a straight face, and Cult of Chucky wisely injects a little bit of humor back into the Child's Playfranchise after the more straightforward horror of Curse. Over the course of nearly 30 years, Chucky's creator Don Mancini has navigated the series from horror to comedy and back again — without ever resorting to an ill-advised reboot. The latest sequels are lower-budget than the theatrical releases that came before them, but they showcase Chucky's endurance (he's still voiced by the inimitable Brad Dourif) and Mancini's ability to continue surprising his audience. The rewarding reappearance of Andy Barclay (Alex Vincent) makes the case for this kind of drawn-out storytelling, rare in slasher movies
8 . Gerald's Game
 best-horror-films-2017
Director: Mike Flanagan
Writers: Jeff Howard and Mike Flanagan
Stephen King's 1992 novel Gerald's Game has long been considered unfilmable, and for good reason: The plot is confined to a bedroom where Jessie is handcuffed to the bed following her husband Gerald's untimely demise. Enter Mike Flanagan, who took King's intimate, restrained psychological thriller and turned it into one of the most dynamic horror films of the year. Carla Gugino does a lot of the heavy lifting: As Jessie, she has to play both helpless victim and resourceful survivor — and sometimes both at once, as Jessie hallucinates a more assertive version of herself to help her out of her predicament. It's hard to talk about Gerald's Gamewithout talking about the scene, a moment of such shocking violence that you're compelled to scream alongside Jessie. But it's important to note that it works because of everything that comes before it: It's astoundingly grotesque, but it's also well-earned and cathartic.
7. The Lure
 best-horror-films-2017
Director: Agnieszka Smoczyńska
Writer: Robert Bolesto
What's not to love about The Lure, a Polish comedy-horror musical about killer mermaids that's inspired by the Hans Christian Andersen fairy tale "The Little Mermaid"? OK, so maybe it isn't for everyone, but if you're willing to give yourself over to the madness of this bizarre little gem, you're likely to fall hard for it. Silver (Marta Mazurek) and Golden (Michalina Olszańska) are two mermaids who emerge on land in 1980s Poland and join a rock band. When Silver develops feelings for her bandmate (Jakub Gierszal), Golden worries she will lose her sister forever. Oh, and Golden is also murdering people — just go with it. The Lure has so much to offer: an incredible '80s-inspired score, a unique take on the mermaid mythos, and some real body horror weirdness. As it reaches an ending that's closer to the original fairy tale than Disney's watered-down adaptation, The Lure proves equally interested in the poignant and the grotesque.
6. It 
 best-horror-films-2017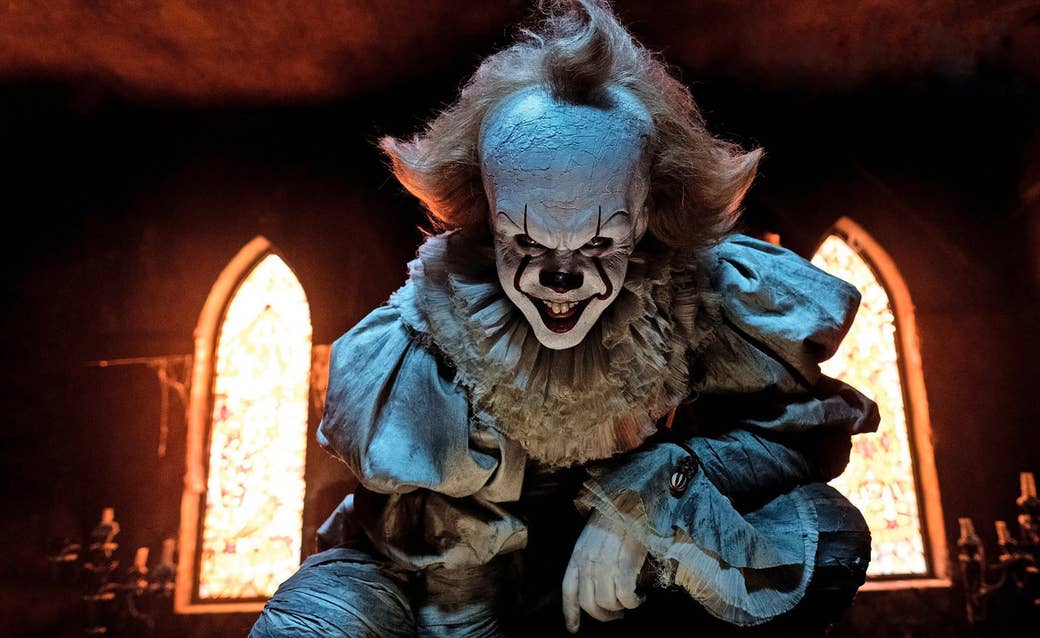 Director: Andy Muschietti
Writers: Chase Palmer, Cary Fukunaga, and Gary Dauberman
Given how hit-or-miss Stephen King adaptations can be, it's incredible that we got two great adaptations in one year — three if you count the TV series Mr. Mercedes. (And yes, there were some duds, but the less said about The Dark Tower and the TV show The Mist, the better.) Itsucceeds not just because it's scary — there's an ancient evil masquerading as an evil clown (Bill Skarsgård) murdering children, so duh, it's frightening — but also because it's a compelling coming-of-age story that features some of the finest child actor discoveries since, well, Stand By Me. Like that film, It raises the bar for Stephen King movies, and that's a good thing. The film's record-breaking box-office performance is also an encouraging reminder that there is a massive audience for these adaptations — and for well-made R-rated horror in general. So how about that sequel?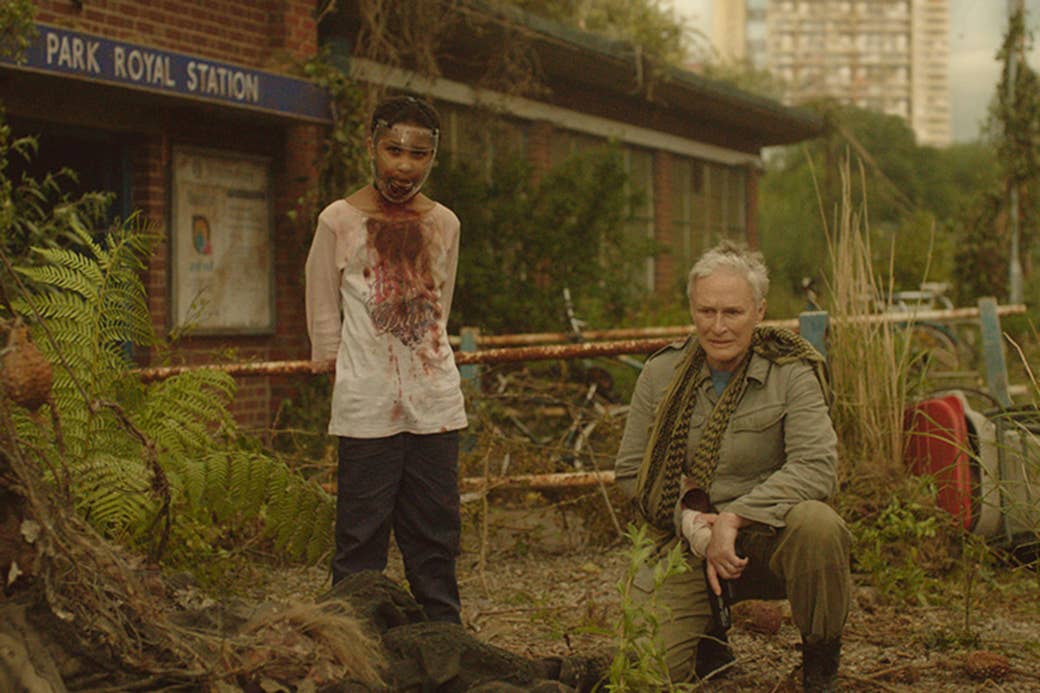 1 Conjuring-2
 best-horror-films-2017
Director: 
James Wan
In 1977, paranormal investigators Ed (Patrick Wilson) and Lorraine Warren come out of a self-imposed sabbatical to travel to Enfield, a borough in north London. There, they meet Peggy Hodgson, an overwhelmed single mother of four who tells the couple that something evil is in her home. Ed and Lorraine believe her story when the youngest daughter starts to show signs of demonic possession. As the Warrens try to help the besieged girl, they become the next targets of the malicious spirit.